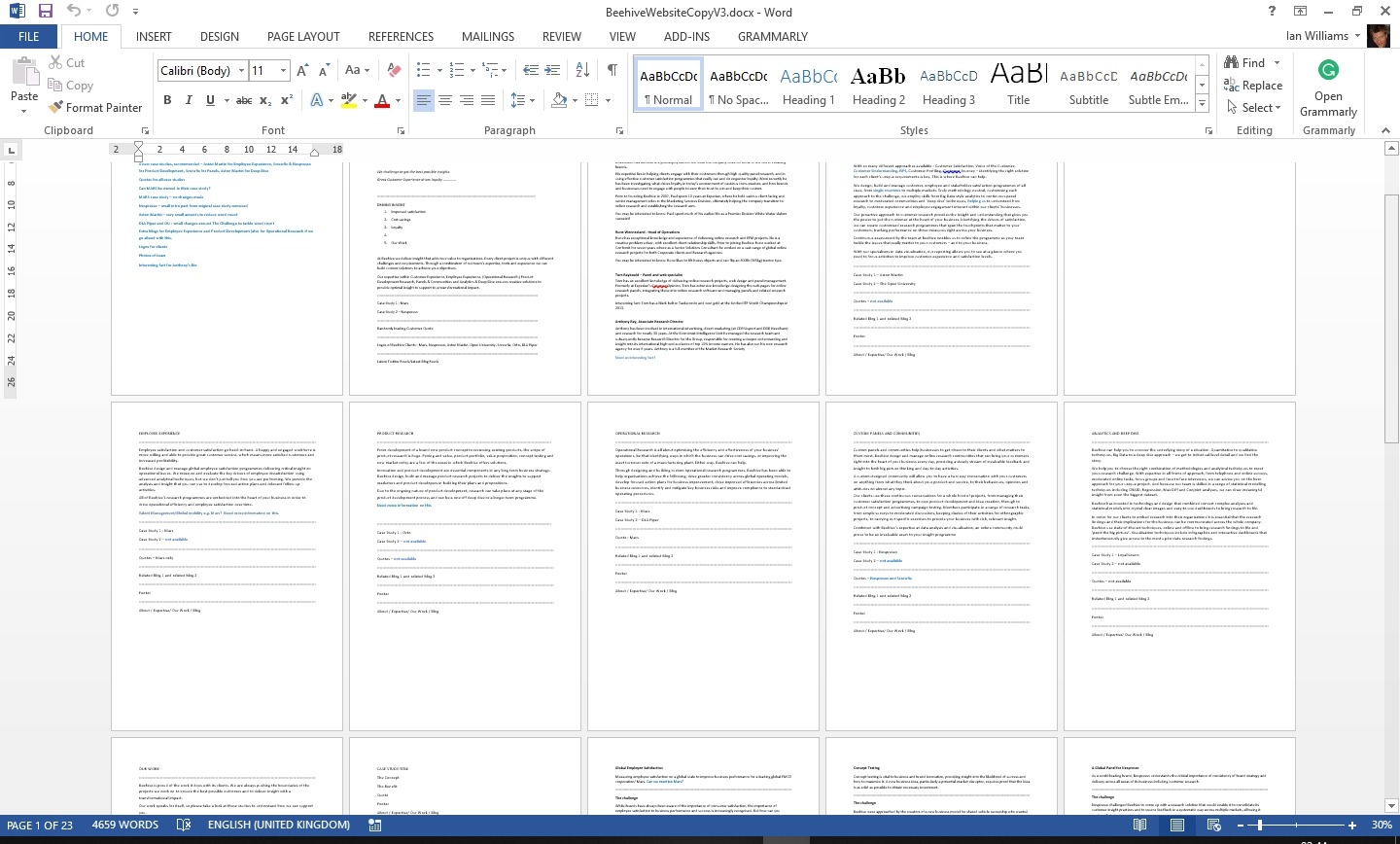 02 Mar

Copy complete for the Beehive Research website

Its taken a number of weeks to get it right, working with Beehive to not only make sure that we're focusing on the right parts of their business, but also getting the copy perfectly SEO'd to help the site improve its Google rankings! And we're there!

So excited to see what the copy will look like once it has been loaded onto the site!