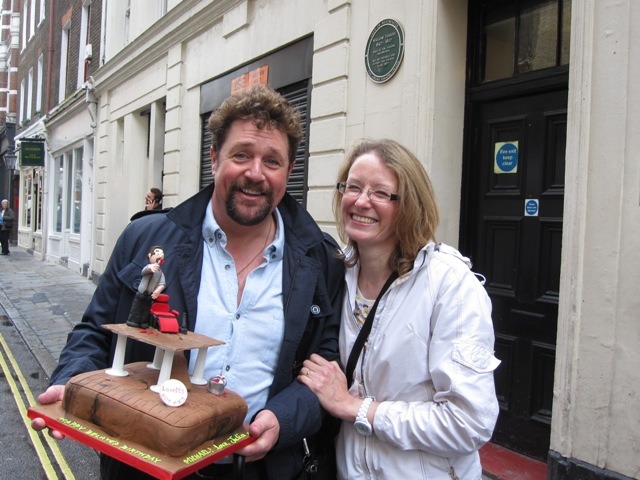 02 Sep

Happy Cakes meet up with Michael Ball

Julia from Happy Cakes has been a long-term fan of Michael Ball, so when she heard that he was going to be in Oxford, took the opportunity to bake a beautifully decorated cake and pop down to see him. And we were there to capture the moment. Can you see little Michael on the cake?

He is a true gentleman!