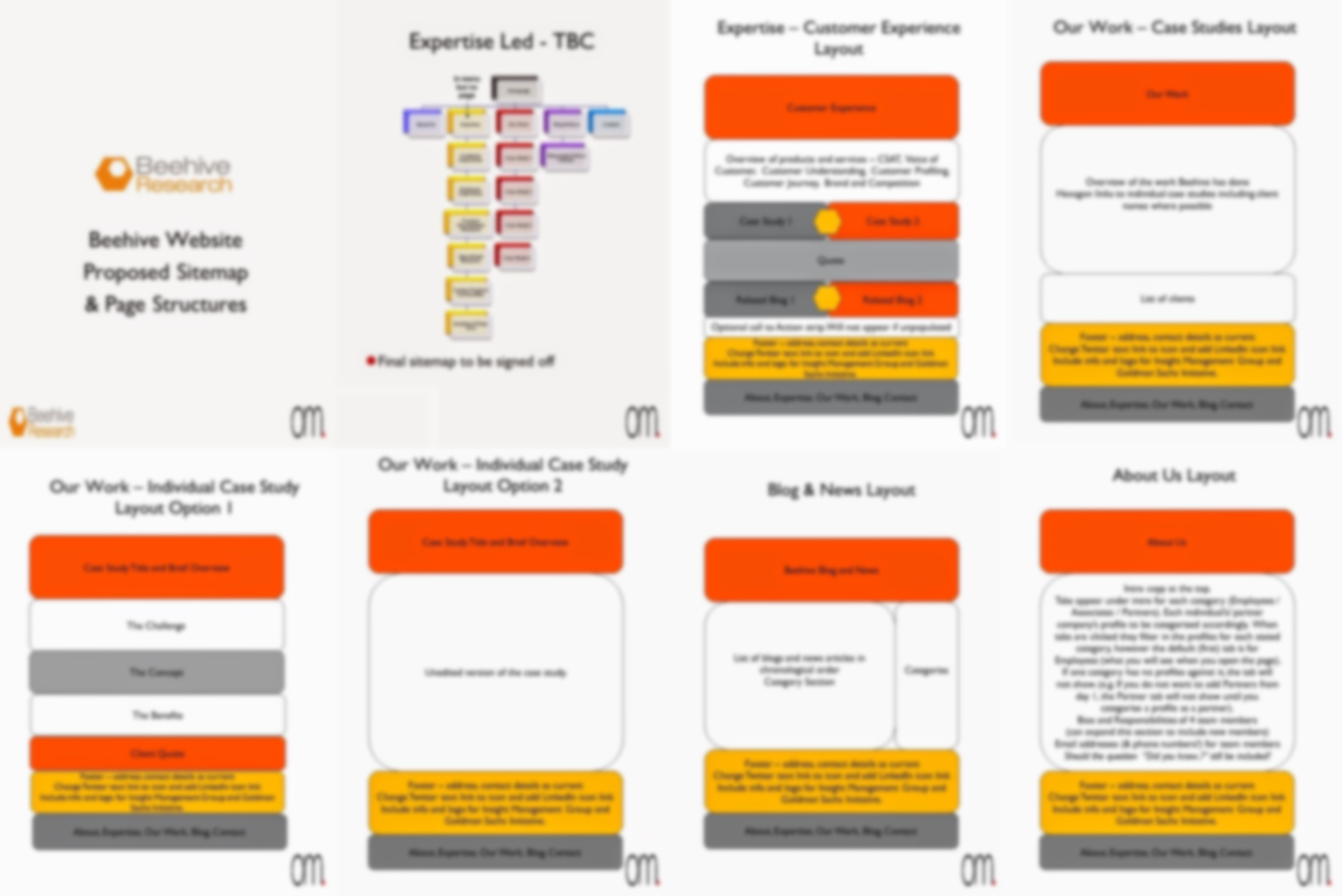 29 Jan

Site structure and page layouts for the new Beehive Research website

Getting closer and closer to the finished article. Once we have been able to sign all of this off with Beehive, we will be able to brief the wireframes and finalise the copy writing process.

Building a complex website is…

…complex!